Another word for break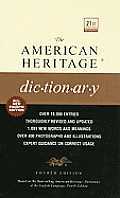 break
crack
fracture
burst
split
splinter
shatter
smash
These verbs mean to separate or cause to separate into parts or pieces, either by the sudden application of force or by the pressure of internal stress.
Break
is the most general:
The window was broken by vandals. I broke my arm when I fell. That delicate ornament will break easily.
To
crack
is to break, often with a sharp snapping sound, without dividing into parts:
I cracked the coffeepot, but it didn't leak. The building's foundation cracked during the earthquake.
Fracture
applies to a break or crack in a rigid body:
She fractured her skull in the accident.
Burst
implies a sudden coming apart, especially from internal pressure, and the dispersion of contents:
The child burst the balloon with a pin.
Split
refers to a division longitudinally or with the grain:
She split the log with an ax.
Splinter
implies splitting into long, thin, sharp pieces:
Repeated blows splintered the door.
To
shatter
is to break into many scattered pieces:
The bullet shattered the mirror upon impact.
Smash
stresses force of blow or impact and suggests complete destruction:
He angrily smashed the vase against the wall.
See Also Synonyms at
demote
,
opportunity
.
Search Thesaurus
---
Another word for break
verb
phrasal verb
break down
To cause the complete ruin or wreckage of:

bankrupt, cross up, demolish, destroy, finish, ruin, shatter, sink, smash, spoil, torpedo, undo, wash up, wrack2, wreck. (Slang) total.

Idiom:

put the kibosh on.

See

help

To take (something) apart:

disassemble, dismantle, dismount, take down.

See

assemble

To reduce or become reduced to pieces or components:

break up, crumble, decompose, disintegrate, dissolve, fragment, fragmentize.

See

continue, help
phrasal verb
break in
To enter forcibly or illegally:

burglarize. (Law) trespass.

See

crimes, enter
phrasal verb
break off
To stop suddenly, as a conversation, activity, or relationship:

cease, discontinue, interrupt, suspend, terminate.

See

continue

To cease trying to accomplish or continue:

abandon, desist, discontinue, give up, leave off, quit, relinquish, remit, stop. (Informal) swear off. (Slang) lay off.

Idioms:

call it a day, call it quits, hang up one's fiddle, have done with, throw in the towel.

See

continue
phrasal verb
break out
To become manifest suddenly and in full force:

burst (forth

or

out), erupt, explode, flare (up).

See

explosion, start

To break loose and leave suddenly, as from confinement or from a difficult or threatening situation:

abscond, decamp, escape, flee, fly, get away, run away. (Informal) skip (out). (Slang) lam. (Regional) absquatulate.

Idioms:

blow (

or

fly) the coop, cut and run, give someone the slip, make a getaway, take flight, take it on the lam.

See

free
phrasal verb
break up
noun