Another word for turn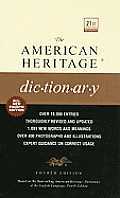 turn
circle
rotate
revolve
gyrate
spin
whirl
eddy
swirl
These verbs mean to move or cause to move in a circle.
Turn
and
circle
are the most general:
The mechanic made sure the wheels turned properly. Seagulls circled above the ocean.
Rotate
refers to movement around an object's own axis or center:
Earth rotates on its axis once each day.
Revolve
involves orbital movement:
Earth revolves around the sun.
Gyrate
suggests revolving in or as if in a spiral course:
The top gyrated on the counter and slowly came to a stop.
To
spin
is to rotate rapidly, often within a narrow compass:
"He … spun round, flung up his arms, and fell on his back, shot through"
(John Galsworthy.)
Whirl
applies to rapid or forceful revolution or rotation:
During the blizzard, snowflakes whirled down from the sky.
Eddy
denotes rapid circular movement like that of a whirlpool:
Storm clouds eddied overhead.
Swirl
can connote a graceful undulation, spiral, or whorl:
The baker swirled the icing around the cake.
See Also Synonyms at
resort
.
Search Thesaurus
---
Another word for turn
verb
phrasal verb
turn down
To be unwilling to accept, consider, or receive:

decline, dismiss, refuse, reject, spurn. (Slang) nix.

Idiom:

turn thumbs down on.

See

accept
phrasal verb
turn in
phrasal verb
turn off
phrasal verb
turn on
To be determined by or contingent on something unknown, uncertain, or changeable:

depend on (or upon), hang on, hang upon, hinge on (or upon), rest on (or upon), turn upon.

See

start
phrasal verb
turn out
To supply what is needed for some activity or purpose:

accouter, appoint, equip, fit1, fit out (or up), furnish, gear, outfit, rig.

See

give
phrasal verb
turn over
phrasal verb
turn up
phrasal verb
turn upon
noun