Another word for reverse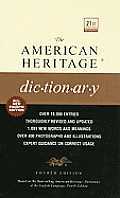 reverse
invert
transpose
These verbs mean to change to the opposite position, direction, or course.
Reverse
implies a complete turning about to a contrary position:
reversed the placement of the sofa and chairs.
To
invert
is basically to turn something upside down or inside out, but the term may imply placing something in a reverse order:
inverted the glass; invert subject and verb to form an interrogative.
Transpose
applies to altering position in a sequence by reversing or changing the order:
often misspells

receive

by transposing the

e

and the

i.
Search Thesaurus
---
Another word for reverse
adjective
Diametrically opposed:

antipodal, antipodean, antithetical, antonymic, antonymous, contradictory, contrary, converse2, counter, diametric, diametrical, opposing, opposite, polar.

See

support
noun
That which is diametrically opposed to another:

antipode, antipodes, antithesis, antonym, contrary, converse2, counter, opposite. (Logic) contradictory, contrapositive.

See

support
verb
To change to the opposite position, direction, or course:

invert, transpose, turn (about, around, over,

or

round).

See

change

To turn sharply around:

about-face, double (back).

See

approach