Another word for defeat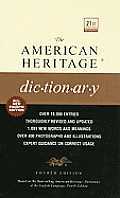 defeat
conquer
vanquish
beat
rout
1
subdue
subjugate
overcome
These verbs mean to triumph over an adversary.
Defeat
is the most general:
"Whether we defeat the enemy in one battle, or by degrees, the consequences will be the same"
(Thomas Paine).
Conquer
suggests decisive and often wide-scale victory:
"The Franks . . . having conquered the Gauls, established the kingdom which has taken its name from them"
(Alexander Hamilton).
Vanquish
emphasizes total mastery:
Napoleon's forces were vanquished at Waterloo.
Beat
is similar to
defeat,
though less formal and often more emphatic:
"To win battles . . . you beat the soul . . . of the enemy man"
(George S. Patton).
Rout
implies complete victory followed by the disorderly flight of the defeated force:
The enemy was routed in the first battle.
Subdue
suggests mastery and control achieved by overpowering:
"It cost

[the Romans]

two great wars, and three great battles, to subdue that little kingdom

[Macedonia]"
(Adam Smith).
Subjugate
more strongly implies reducing an opponent to submission:
"The last foreigner to subjugate England was a Norman duke in the Middle Ages named William"
(Stanley Meisler). To
overcome
is to prevail over, often by persevering:
He overcame his injury after months of physical therapy.
Search Thesaurus
---
Another word for defeat
verb
To win a victory over, as in battle or a competition:

beat, best, conquer, master, overcome, prevail against (or over), rout, subdue, subjugate, surmount, triumph over, vanquish, worst. (Informal) trim, whip. (Slang) ace, lick.

Idioms:

carry (

or

win) the day, get (

or

have) the best of, get (

or

have) the better of, go someone one better.

See

win
noun