Another word for excel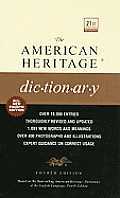 excel
surpass
exceed
transcend
outdo
outstrip
These verbs mean to be or go beyond a limit or standard. To
excel
is to be preeminent (
excels at figure skating
) or to be at a level higher than another or others (
excelled her father as a lawyer
). To
surpass
another is to be superior in performance, quality, or degree:
an athlete surpassed by none.
Exceed
can refer to being superior (
an invention that exceeds all others in ingenuity
), to being greater than another (
a salary exceeding 70 thousand dollars a year
), and to going beyond a proper limit (
exceed one's authority
).
Transcend
often implies the attainment of a level so high that comparison is hardly possible:
Great art transcends mere rules of composition.
To
outdo
is to excel in doing or performing:
won't be outdone in generosity.
Outstrip
strongly suggests leaving another behind, as in a contest:
a case of the student outstripping the teacher.
Search Thesaurus
---
Another word for excel
verb