Another word for yield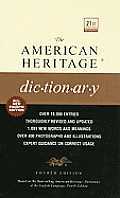 yield
relent
bow
defer
2
submit
capitulate
succumb
These verbs all mean to give in to what one can no longer oppose or resist.
Yield
has the widest application:
My neighbor won't yield to reason.
"The child … soon yielded to the drowsiness"
(Charles Dickens). To
relent
is to moderate the harshness or severity of an attitude or decision:
"The captain at last relented, and told him that he might make himself at home"
(Herman Melville).
Bow
suggests giving way in defeat or through courtesy:
"Bow and accept the end/Of a love"
(Robert Frost). To
defer
is to yield out of respect for or in recognition of another's authority, knowledge, or judgment:
"Philip … had the good sense to defer to the long experience and the wisdom of his father"
(William Hickling Prescott).
Submit
implies giving way out of necessity, as after futile or unsuccessful resistance:
"obliged to submit to those laws which are imposed upon us
(Abigail Adams).
Capitulate
implies surrender to pressure, force, compulsion, or inevitability:
"I will be conquered; I will not capitulate

[to illness]

"
(Samuel Johnson).
Succumb
strongly suggests submission to something overpowering or overwhelming:
"I didn't succumb without a struggle to my uncle's allurements''
(H.G. Wells).
See Also Synonyms at
produce
,
relinquish
.
Search Thesaurus
---
Another word for yield
verb
noun
The amount or quantity produced:

output, production.

See

big