Another word for assent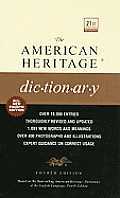 assent
agree
accede
acquiesce
consent
concur
subscribe
These verbs denote acceptance of and often belief in another's views, proposals, or actions.
Assent
implies agreement, especially as a result of deliberation:
They readily assented to our suggestion.
Agree
and
accede
are related in the sense that assent has been reached after discussion or persuasion, but
accede
implies that one person or group has yielded to the other:
"It was not possible to agree to a proposal so extraordinary and unexpected"
(William Robertson).
"In an evil hour this proposal was acceded to"
(Mary E. Herbert).
Acquiesce
suggests passive assent because of inability or unwillingness to oppose:
I acquiesced in their decision despite my misgivings.
Consent
implies voluntary agreement:
Her parents consented to her marriage.
Concur
suggests that one has independently reached the same conclusion as another:
"I concurred with our incumbent in getting up a petition against the Reform Bill"
(George Eliot).
Subscribe
indicates hearty approval:
"I am contented to subscribe to the opinion of the best-qualified judge of our time"
(Sir Walter Scott).
Search Thesaurus
---
Another word for assent
verb
noun
The act or process of accepting:

acceptance, acquiescence, agreement, consent, nod, yes. (Informal) OK.

See

accept