Another word for prevent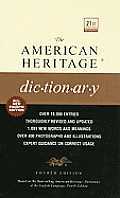 prevent
preclude
avert
obviate
forestall
These verbs mean to stop or hinder something from happening, especially by advance planning or action.
Prevent
implies anticipatory counteraction:
"The surest way to prevent war is not to fear it"
(John Randolph). To
preclude
is to exclude the possibility of an event or action:
"a tranquillity which . . . his wife's presence would have precluded"
(John Henry Newman). To
avert
is to ward off something about to happen:
The pilot's quick thinking averted an accident.
Obviate
implies that something, such as a difficulty, has been anticipated and disposed of effectively:
"the objections . . . having . . . been obviated in the preceding chapter"
(Joseph Butler).
Forestall
usually suggests anticipatory measures taken to counteract, neutralize, or nullify the effects of something:
We installed an alarm system to forestall break-ins.
Search Thesaurus
---
Another word for prevent
verb