Another word for cause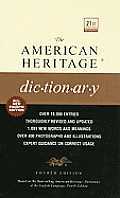 cause
reason
occasion
antecedent
These nouns denote what brings about or is associated with an effect or result. A
cause
is an agent or condition that permits the occurrence of an effect or leads to a result:
"He is not only dull in himself, but the cause of dullness in others"
(Samuel Foote).
Reason
refers to what explains the occurrence or nature of an effect:
There was no obvious reason for the accident.
Occasion
is a situation that permits or stimulates existing causes to come into play:
"The immediate occasion of his departure … was the favorable opportunity … of migrating in a pleasant way"
(Thomas De Quincey).
Antecedent
refers to what has gone before and implies a relationship—but not necessarily a causal one—with what ensues:
Some of the antecedents of World War II lie in economic conditions in Europe following World War I.
Search Thesaurus
---
Another word for cause
noun
verb