Another word for keep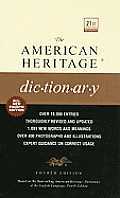 keep
retain
withhold
reserve
These verbs mean to have and maintain in one's possession or control.
Keep
is the most general:
We received a few offers but decided to keep the house.
Retain
means to continue to hold, especially in the face of possible loss:
Though unhappy, he retained his sense of humor.
Withhold
implies reluctance or refusal to give, grant, or allow:
The tenant withheld his rent until the owner fixed the boiler.
To
reserve
is to hold back for the future or for a special purpose:
The farmer reserved two acres for an orchard.
See Also Synonyms at
observe
.
Search Thesaurus
---
Another word for keep
verb
phrasal verb
keep back
To have and maintain in one's possession:

hold, hold back, keep, reserve, retain, withhold.

See

keep
phrasal verb
keep off
phrasal verb
keep on
phrasal verb
keep out
phrasal verb
keep up
noun
The means needed to support life:

alimentation, alimony, bread, bread and butter, livelihood, living, maintenance, subsistence, support, sustenance, upkeep.

See

money