Another word for last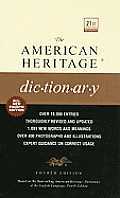 last
1
final
terminal
ultimate
These adjectives mean coming after all others in chronology or sequence.
Last
applies to what comes at the end of a series:
the last day of the month.
Something
final
stresses the definitiveness and decisiveness of the conclusion:
"I believe that unarmed truth and unconditional love will have the final word in reality"
(Martin Luther King, Jr.)
Terminal
applies to what marks or forms a limit or boundary, as in space, time, or development:
The railroad chose as its terminal city a town with a large harbor.
Ultimate
applies to what concludes a series, process, or progression, to what constitutes a final result or objective, and to what is most distant or remote, as in time:
the ultimate sonata of that opus; our ultimate goal; the ultimate effect.
Search Thesaurus
---
Another word for last
adjective
adverb
In conclusion:

conclusively, finally, lastly.

See

start
noun
The last part:

close, conclusion, end, ending, finale, finish, termination, wind-up, wrap-up.

See

start
verb
To be in existence or in a certain state for an indefinitely long time:

abide, continue, endure, go on, hold out, persist, remain, stay1.

See

continue

To exist in spite of adversity:

come through, persist, pull through, ride out, survive, weather.

See

live