Another word for old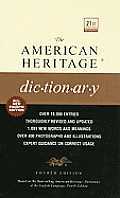 old
ancient
1
archaic
antediluvian
antique
antiquated
These adjectives describe what belongs to or dates from an earlier time or period.
Old
is the most general term:
old lace; an old saying.
Ancient
pertains to the distant past:
"the hills,/Rock-ribbed, and ancient as the sun"
(William Cullen Bryant).
Archaic
implies a very remote, often primitive period:
an archaic Greek bronze of the seventh century B.C.
Antediluvian
applies to what is extremely outdated:
"a branch of one of your antediluvian families"
(William Congreve).
Antique
is applied to what is especially appreciated or valued because of its age:
antique furniture; an antique vase.
Antiquated
describes what is out of date, no longer fashionable, or discredited:
"No idea is so antiquated that it was not once modern. No idea is so modern that it will not someday be antiquated"
(Ellen Glasgow).
Search Thesaurus
---
Another word for old
adjective