Another word for shrewd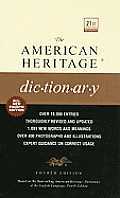 shrewd
sagacious
astute
perspicacious
These adjectives mean having or showing keen awareness, sound judgment, and often resourcefulness, especially in practical matters.
Shrewd
suggests a sharp intelligence, hardheadness, and often an intuitive grasp of practical considerations:
"He was too shrewd to go along with them upon a road which could lead only to their overthrow"
(J.A. Froude).
Sagacious
connotes prudence, discernment, and farsightedness:
"He was observant and thoughtful, and given to asking sagacious questions"
(John Galt).
Astute
suggests shrewdness, especially with regard to one's own interests:
An astute tenant always reads the small print in a lease.
Perspicacious
implies penetration and clear-sightedness:
She is much too perspicacious to be taken in by such a spurious argument.
See Also Synonyms at
clever
.
Search Thesaurus
---
Another word for shrewd
adjective