Another word for intelligent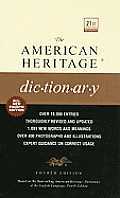 intelligent
bright
brilliant
knowing
quick-witted
smart
intellectual
These adjectives mean having or showing mental keenness.
Intelligent
usually implies the ability to cope with new problems and to use the power of reasoning and inference effectively:
The intelligent math students excelled in calculus.
Bright
implies quickness or ease in learning:
The bright child learned the alphabet quickly.
Brilliant
suggests unusually impressive mental acuteness:
"The dullard's envy of brilliant men is always assuaged by the suspicion that they will come to a bad end"
(Max Beerbohm).
Knowing
implies the possession of knowledge, information, or understanding:
Knowing collectors bought all the auctioned paintings.
Quick-witted
suggests mental alertness and prompt response:
The quick-witted emergency medical staff averted a tragedy.
Smart
refers to quick intelligence and often a ready capability for taking care of one's own interests:
Smart lawyers can effectively manipulate juries.
Intellectual
implies the capacity to grasp difficult or abstract concepts:
The former professor was the more intellectual candidate.
Search Thesaurus
---
Another word for intelligent
adjective
Having or showing intelligence, often of a high order:

brilliant, intellectual, knowing, knowledgeable. (Informal) brainy.

See

ability

Mentally quick and original:

alert, bright, clever, keen1, quick, quick-witted, sharp, sharp-witted, smart.

Idiom:

smart as a whip.

See

ability

Consistent with reason and intellect:

consequent, logical, rational, reasonable.

See

reason