Another word for reason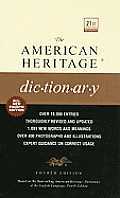 reason
intuition
understanding
judgment
These nouns refer to the intellectual faculty by which humans seek or attain knowledge or truth.
Reason
is the power to think rationally and logically and to draw inferences:
"Mere reason is insufficient to convince us of its

[the Christian religion's]

veracity"
(David Hume).
Intuition
is perception or comprehension, as of truths or facts, without the use of the rational process:
I trust my intuitions when it comes to assessing someone's character.
Understanding
is the faculty by which one understands, often together with the resulting comprehension:
"The greatest dangers to liberty lurk in insidious encroachment by men of zeal, well-meaning but without understanding"
(Louis D. Brandeis).
Judgment
is the ability to assess situations or circumstances and draw sound conclusions:
"At twenty years of age, the will reigns; at thirty, the wit; and at forty, the judgment"
(Benjamin Franklin).
See Also Synonyms at
cause
,
mind
,
think
.
Search Thesaurus
---
Another word for reason
noun