Another word for wit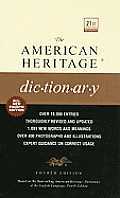 wit
1
humor
repartee
sarcasm
irony
These nouns denote forms of expression that elicit amusement or laughter.
Wit
implies intellectual keenness and the ability to perceive and express in a diverting way analogies between dissimilar things:
"Wit has truth in it; wisecracking is simply calisthenics with words"
(Dorothy Parker).
Humor
suggests the faculty of recognizing what is amusing, comical, incongruous, or absurd:
"Man's sense of humor seems to be in inverse proportion to the gravity of his profession"
(Mary Roberts Rinehart).
Repartee
implies a facility for answering swiftly and cleverly:
"framing comments … that would be sure to sting and yet leave no opening for repartee"
(H.G. Wells).
Sarcasm
is a form of caustic wit intended to wound or ridicule another:
"

[His]

tone seemed as if meant to be kind and soothing, but yet had a bitterness of sarcasm in it"
(Nathaniel Hawthorne).
Irony
is a form of expression in which an intended meaning is the opposite of the literal meaning of the words used:
"A drayman in a passion

[a rage]

calls out, 'You are a pretty fellow,' without suspecting that he is uttering irony"
(Thomas Macaulay).
See Also Synonyms at
mind
.
Search Thesaurus
---
Another word for wit
noun