Another word for mind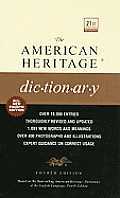 mind
intellect
intelligence
brain
wit
1
reason
These nouns denote the capacity of thinking, reasoning, and acquiring and applying knowledge.
Mind
refers broadly to the capacities for thought, perception, memory, and decision:
"No passion so effectually robs the mind of all its powers of acting and reasoning as fear"
(Edmund Burke).
Intellect
stresses knowing, thinking, and understanding:
"Opinion is ultimately determined by the feelings, and not by the intellect"
(Herbert Spencer).
Intelligence
implies solving problems, learning from experience, and reasoning abstractly:
"The world of the future will be an ever more demanding struggle against the limitations of our intelligence"
(Norbert Wiener).
Brain
suggests strength of intellect:
We racked our brains to find a solution.
Wit
stresses quickness of intelligence or facility of comprehension:
"There is no such whetstone, to sharpen a good wit and encourage a will to learning, as is praise"
(Roger Ascham).
Reason,
the capacity for logical, rational, and analytic thought, embraces comprehending, evaluating, and drawing conclusions:
"Since I have had the full use of my reason, nobody has ever heard me laugh"
(Earl of Chesterfield).
See Also Synonyms at
tend
2
.
Search Thesaurus
---
Another word for mind
noun
verb