Another word for follow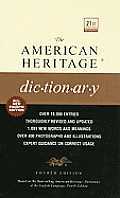 follow
succeed
ensue
result
supervene
These verbs mean to come after something or someone.
Follow,
which has the widest application, can refer to coming after in time or order, as a consequence or result, or by the operation of logic:
Night follows day. He disregarded doctor's orders, and a relapse followed. Because she decries violence, it follows that she won't carry a gun.
To
succeed
is to come next after another, especially in planned order determined by considerations such as rank, inheritance, or election:
The heir apparent succeeded to the throne.
Ensue
usually applies to what is a consequence or logical development:
After the government was toppled, chaos ensued.
Result
implies that what follows is caused by what has preceded:
Failure to file an income tax return can result in a fine.
Supervene,
in contrast, refers to something that is often unexpected and that has little relation to what has preceded:
"A bad harvest supervened"
(Charlotte Brontë).
Search Thesaurus
---
Another word for follow
verb
To keep (another) under surveillance by moving along behind:

dog, shadow, track, trail. (Informal) bird-dog, tail.

See

precede

To act in conformity with:

abide by, adhere, carry out, comply, conform, keep, mind, obey, observe.

Idiom:

toe the line (

or

mark).

See

accept, same

To take as a model or make conform to a model:

copy, emulate, imitate, model (on, upon,

or

after), pattern (on, upon,

or

after).

Idioms:

follow in the footsteps of, follow suit, follow the example of.

See

same

To occur after in time:

ensue, succeed, supervene.

Idiom:

follow on (

or

upon) the heels of.

See

precede, time

To perceive and recognize the meaning of:

accept, apprehend, catch (on), compass, comprehend, conceive, fathom, get, grasp, make out, read, see, sense, take, take in, understand. (Informal) savvy. (Slang) dig. (Chiefly British) twig. (Scots) ken.

Idioms:

get (

or

have) a handle on, get the picture.

See

understand
phrasal verb
follow through
phrasal verb
follow up
To strengthen the effect of (an action) by further action:

follow through, pursue.

See

continue