Another word for observe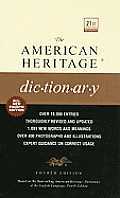 observe
keep
celebrate
commemorate
solemnize
These verbs mean to give proper heed to or show proper reverence for something, such as a rule, custom, or holiday.
Observe
stresses compliance or respectful adherence to that which is prescribed:
observe the speed limit; observe the Sabbath.
Keep
implies actions such as the discharge of a duty or the fulfillment of a promise:
keep one's word; keep personal commitments.
Celebrate
emphasizes observance in the form of rejoicing or festivity:
a surprise party to celebrate her birthday.
To
commemorate
is to honor the memory of a past event:
a ceremony that commemorated the career of a physician. Solemnize
implies dignity and gravity in the celebration of an occasion:
solemnized the funeral with a 21-gun salute.
See Also Synonyms at
see
1
.
Search Thesaurus
---
Another word for observe
verb