Another word for regard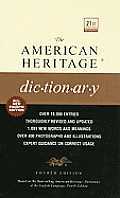 regard
esteem
admiration
respect
These nouns refer to a feeling based on perception of and approval for the worth of a person or thing.
Regard
is the most general:
"I once thought you had a kind of regard for her"
(George Borrow).
Esteem
connotes considered appraisal and positive regard:
"The near-unanimity of esteem he enjoyed during his lifetime has by no means been sustained since"
(Will Crutchfield).
Admiration
is a feeling of keen approbation:
"Greatness is a spiritual condition worthy to excite love, interest, and admiration"
(Matthew Arnold).
Respect
implies appreciative, often deferential regard resulting from careful assessment:
"I have a great respect for any man who makes his own way in life"
(Winston Churchill).
See Also Synonyms at
consider
.
Search Thesaurus
---
Another word for regard
verb
To look at or on attentively or carefully:

eye, observe, scrutinize, survey, watch.

Idioms:

have one's (

or

keep an) eye on, keep tabs on.

See

awareness, see

To look upon in a particular way:

account, consider, deem, esteem, reckon, see, view.

See

perspective
noun