Another word for judge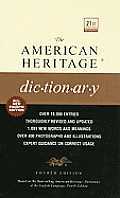 judge
arbitrator
arbiter
referee
umpire
These nouns denote persons who make decisions that determine or settle points at issue. A
judge
is one capable of making rational, dispassionate, and wise decisions:
In this case, the jury members are the judges of the truth.
An
arbitrator
is either appointed or derives authority from the consent of the disputants:
An experienced arbitrator mediated the contract dispute.
An
arbiter
is one whose opinion or judgment is recognized as being unassailable or binding:
The critic considered himself an arbiter of fine literature.
A
referee
is an attorney appointed by a court to investigate and report on a case:
The referee handled many bankruptcy cases each month.
An
umpire
is a person appointed to settle an issue that arbitrators are unable to resolve:
The umpire studied complex tax cases.
In sports
referee
and
umpire
refer to officials who enforce the rules and settle points at issue.
Search Thesaurus
---
Another word for judge
verb
noun
A person who evaluates and reports on the worth of something:

commentator, critic, reviewer.

See

value

A public official who decides cases brought before a court of law in order to administer justice:

jurisprudent, jurist, justice, justice of the peace, magistrate.

See

decide, law