Another word for estimate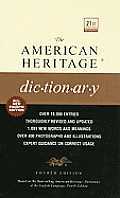 estimate
appraise
assess
assay
evaluate
rate
1
These verbs mean to form a judgment of worth or significance.
Estimate
usually implies a subjective and somewhat inexact judgment:
difficult to estimate the possible results in advance.
Appraise
stresses expert judgment:
appraised the works of art.
Assess
implies authoritative judgment in setting a monetary value on something as a basis for taxation:
assessing real estate for investors.
Assay
refers to careful examination, especially to chemical analysis of an ore:
will assay the ingot.
In extended senses
appraise, assess,
and
assay
can refer to any critical analysis:
appraised his character; will assess the impact of higher taxes; assaying the idea's merit.
Evaluate
implies considered judgment in ascertaining value:
evaluating a student's thesis for content and organization.
Rate
involves determining the rank or grade of someone or something in relation to others:
rated the restaurant higher than any other in the city.
Search Thesaurus
---
Another word for estimate
verb
noun
The act or result of judging the worth or value of something or someone:

appraisal, appraisement, assessment, estimation, evaluation, judgment, valuation.

See

value

A rough or tentative calculation:

approximation, estimation.

See

precise