Another word for expect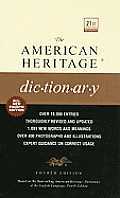 expect
anticipate
hope
await
These verbs relate to the idea of looking ahead to something in the future. To
expect
is to look forward to the likely occurrence or appearance of someone or something:
"We should not expect something for nothing—but we all do and call it Hope"
(Edgar W. Howe).
Anticipate
sometimes refers to taking advance action, as to forestall or prevent the occurrence of something expected or to meet a wish or request before it is articulated:
anticipated the attack and locked the gates.
The term can also refer to having a foretaste of something expected:
anticipate trouble.
To
hope
is to look forward with desire and usually with a measure of confidence in the likelihood of gaining what is desired:
I hope to see you soon.
To
await
is to wait expectantly and with certainty:
eagerly awaiting your letter.
Search Thesaurus
---
Another word for expect
verb
To look forward to confidently:

anticipate, await, bargain for (or on), count on, depend on (or upon), look for, wait (for). (Informal) figure on.

See

surprise

To oblige to do or not do by force of authority, propriety, or custom:

require, suppose.

See

obligation