Another word for bear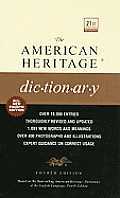 bear
1
endure
stand
abide
suffer
tolerate
These verbs mean to withstand something difficult or painful.
Bear
pertains broadly to the capacity to withstand:
"Those best can bear reproof who merit praise"
(Alexander Pope).
Endure
specifies a continuing capacity to face pain or hardship:
"Human life is everywhere a state in which much is to be endured and little to be enjoyed"
(Samuel Johnson).
Stand
implies resoluteness of spirit:
Actors who can't stand criticism shouldn't perform in public.
Abide
and
suffer
suggest the capacity to withstand patiently:
She couldn't abide fools. He suffered their insults in silence.
Tolerate,
when applied to something other than pain, connotes reluctant acceptance:
"A decent . . . examination of the acts of government should be not only tolerated, but encouraged"
(William Henry Harrison).
See Also Synonyms at
convey
,
produce
.
Search Thesaurus
---
Another word for bear
verb
phrasal verb
bear on
or
upon
phrasal verb
bear out
To assure the certainty or validity of:

attest, authenticate, back (up), confirm, corroborate, evidence, justify, substantiate, testify (to), validate, verify, warrant.

See

support, true

To establish as true or genuine:

authenticate, confirm, corroborate, demonstrate, endorse, establish, evidence, prove, show, substantiate, validate, verify.

See

show, support
phrasal verb
bear up