Another word for convey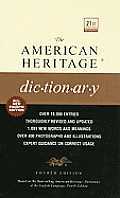 convey
carry
bear
1
transport
transmit
These verbs refer to movement from one place to another.
Convey
often implies continuous, regular movement or flow:
Pipelines convey water.
The word also means to serve as a medium for delivery or transmission:
A fleet of trucks will convey the produce to the market.
Carry
often means to support something while moving:
The train carries baggage, mail, and passengers.
The term can also refer to conveyance through a channel or medium:
Nerve cells carry and receive nervous impulses.
Bear
strongly suggests the effort of supporting an important burden:
The envoy bore the sad news.
Transport
is largely limited to the movement over a considerable distance:
Huge tankers are used to transport oil.
Transmit
refers to passing along, sending, or communicating something:
Please transmit the stock certificates by special messenger.
The word also means to serve as a medium for the movement of physical phenomena such as light, electricity, or sound:
"The motion is transmitted from particle to particle, to a great distance"
(Thomas H. Huxley).
Search Thesaurus
---
Another word for convey
verb