Another word for mean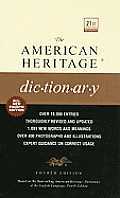 mean
2
low
1
base
2
abject
ignoble
sordid
These adjectives mean lacking in dignity or falling short of the standards befitting humans.
Mean
suggests pettiness, spite, or niggardliness:
"Never ascribe to an opponent motives meaner than your own"
(J.M. Barrie). Something
low
violates standards of morality, ethics, or propriety:
low cunning; a low trick.
Base
suggests a contemptible, mean-spirited, or selfish lack of human decency:
"that liberal obedience, without which your army would be a base rabble"
(Edmund Burke).
Abject
means brought low in condition:
abject submission; abject poverty.
Ignoble
means lacking noble qualities, such as elevated moral character:
"For my part I think it a less evil that some criminals should escape than that the government should play an ignoble part"
(Oliver Wendell Holmes, Jr.)
Sordid
suggests foul, repulsive degradation:
"It is through art . . . that we can shield ourselves from the sordid perils of actual existence"
(Oscar Wilde).
Search Thesaurus
---
Another word for mean
verb
To have or convey a particular idea:

connote, denote, import, intend, signify, spell1.

Idiom:

add up to.

See

meaning
adjective
noun
Something, as a type, number, quantity, or degree, that represents a midpoint between extremes on a scale of valuation:

average, median, medium, norm, par.

See

usual

That by which something is accomplished or some end achieved.

Used in plural: agency, agent, instrument, instrumentality, instrumentation, intermediary, mechanism, medium, organ.

See

means
adjective
Not extreme:

central, intermediate, medial, median, mid, middle, middle-of-the-road, midway.

See

edge