Another word for kind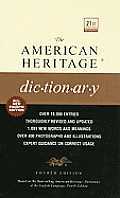 kind
1
kindly
kindhearted
benign
benevolent
These adjectives mean having or showing a tender, considerate, and helping nature.
Kind
and
kindly
are the least specific:
thanked her for her kind letter; a kindly gentleman.
Kindhearted
especially suggests an innately kind disposition:
a kindhearted teacher.
Benign
implies gentleness and mildness:
benign intentions; a benign sovereign.
Benevolent
suggests charitableness and a desire to promote the welfare or happiness of others:
a benevolent contributor.
Search Thesaurus
---
Another word for kind
adjective
Characterized by kindness and concern for others:

altruistic, beneficent, benevolent, benign, benignant, good, goodhearted, kindhearted, kindly.

See

attitude, kind
noun