Another word for favorable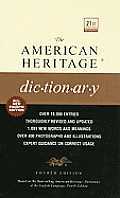 favorable
propitious
auspicious
benign
conducive
These adjectives describe what is indicative of a successful outcome.
Favorable
can refer to what contributes in a positive way to the attainment of a goal:
a favorable review.
Propitious
implies a favorable tendency or inclination:
"Miracles are propitious accidents"
(George Santayana).
Auspicious
refers to what presages good fortune:
an auspicious beginning.
Benign
applies to people or things that exert a beneficial influence:
"I lingered round them, under that benign sky . . . and wondered how anyone could ever imagine unquiet slumbers, for the sleepers in that quiet earth"
(Emily Brontë). Something
conducive
leads or contributes to a result, often a desirable one:
a quiet place conducive to reading.
Search Thesaurus
---
Another word for favorable
adjective