Another word for thoughtful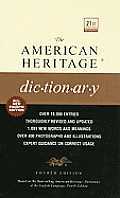 thoughtful
considerate
attentive
solicitous
These adjectives mean having or showing concern for the well-being of others. Although
thoughtful
and
considerate
are often used interchangeably,
thoughtful
implies a tendency to anticipate needs or wishes, whereas
considerate
stresses sensitivity to another's feelings:
a thoughtful friend who brought me soup when I was sick; considerate, quiet neighbors.
Attentive
suggests devoted, assiduous attention:
a good editor who is attentive to detail.
Solicitous
implies deep concern that often verges on anxiety or expresses itself in exaggerated and sometimes cloying attentiveness:
was annoyed by a solicitous and meddlesome cousin.
See Also Synonyms at
pensive
.
Search Thesaurus
---
Another word for thoughtful
adjective
Of, characterized by, or disposed to thought:

cogitative, contemplative, deliberative, excogitative, meditative, pensive, reflective, ruminative, speculative, thinking.

Idiom:

in a brown study.

See

thoughts

Appealing to or engaging the intellect:

cerebral, intellectual, sophisticated. (Informal) highbrow.

See

thoughts

Full of polite concern for the well-being of others:

attentive, considerate, courteous, gallant, polite, solicitous.

See

careful, treat well