Another word for careless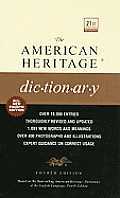 careless
heedless
thoughtless
inadvertent
These adjectives apply to what is marked by insufficient care or attention.
Careless
often implies negligence:
"It is natural for careless writers to run into faults they never think of"
(George Berkeley).
Heedless
often suggests recklessness:
"We have always known that heedless self-interest was bad morals; we know now that it is bad economics"
(Franklin D. Roosevelt).
Thoughtless
applies to actions taken without due consideration:
"But thoughtless follies laid him low / And stain'd his name"
(Robert Burns).
Inadvertent
implies unintentional lack of care:
With an inadvertent gesture, she swept the vase off the table.
Search Thesaurus
---
Another word for careless
adjective
Lacking or marked by a lack of care:

feckless, heedless, inattentive, irresponsible, reckless, thoughtless, unconcerned, unmindful, unthinking.

See

careful

Indifferent to correctness, accuracy, or neatness:

messy, slapdash, slipshod, sloppy, slovenly, untidy.

See

careful

Showing no concern, attention, or regard:

forgetful, heedless, mindless, unconcerned, unheeding, unmindful, unobservant, unthinking.

See

careful