Another word for sloppy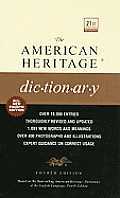 sloppy
slovenly
unkempt
slipshod
These adjectives mean marked by an absence of due or proper care or attention.
Sloppy
evokes the idea of careless spilling, spotting, or splashing; it suggests slackness, untidiness, or diffuseness:
a sloppy kitchen; sloppy dress.
"I do not see how the sloppiest reasoner can evade that"
(H.G. Wells).
Slovenly
implies habitual negligence and a lack of system or thoroughness:
a slovenly appearance; slovenly inaccuracies.
Unkempt
stresses dishevelment resulting from a neglectful lack of proper maintenance:
"an unwashed brow, an unkempt head of hair"
(Sir Walter Scott).
Slipshod
suggests inattention to detail and a general absence of meticulousness:
"the new owners' camp . . . a slipshod and slovenly affair, tent half stretched, dishes unwashed"
(Jack London).
Search Thesaurus
---
Another word for sloppy
adjective
Marked by an absence of cleanliness and order:

disheveled, messy, mussy, slipshod, slovenly, unkempt, untidy.

See

order

Indifferent to correctness, accuracy, or neatness:

careless, messy, slapdash, slipshod, slovenly, untidy.

See

careful