Another word for impetuous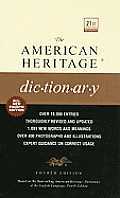 impetuous
heedless
hasty
headlong
precipitate
sudden
These adjectives describe abruptness or lack of deliberation.
Impetuous
suggests forceful impulsiveness or impatience:
"

[a race driver who was]

flamboyant, impetuous, disdainful of death"
(Jim Murray).
Heedless
implies carelessness or lack of responsibility or proper regard for consequences:
"Hobbling down stairs with heedless haste, I set my foot full in a pail of water"
(Richard Steele).
Hasty
and
headlong
both stress hurried, often reckless action:
"Hasty marriage seldom proveth well"
(Shakespeare).
"In his headlong flight down the circular staircase, …

[he]

had pitched forward violently, struck his head against the door to the east veranda, and probably broken his neck"
(Mary Roberts Rinehart).
Precipitate
suggests impulsiveness and lack of due reflection:
a precipitate decision.
Sudden
applies to what becomes apparent abruptly or unexpectedly:
is given to sudden paroxysms of anger.
Search Thesaurus
---
Another word for impetuous
adjective
Characterized by unthinking boldness and haste:

brash, foolhardy, harum-scarum, hasty, headlong, hotheaded, ill-considered, improvident, impulsive, incautious, madcap, precipitant, precipitate, rash1, reckless, slapdash, temerarious, unconsidered.

See

careful