Another word for obstinate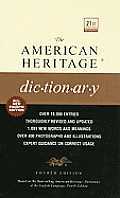 obstinate
stubborn
headstrong
stiff-necked
bullheaded
pigheaded
mulish
dogged
pertinacious
These adjectives mean tenaciously unwilling to yield.
Obstinate
implies unreasonable rigidity:
"Mr. Quincy labored hard with the governor to obtain his assent, but he was obstinate"
(Benjamin Franklin).
Stubborn
pertains to innate, often perverse resoluteness or unyieldingness:
"She was very stubborn when her mind was made up"
(Samuel Butler). One who is
headstrong
is stubbornly, often recklessly willful:
The headstrong teenager ignored school policy.
Stiff-necked
implies stubbornness combined with arrogance or aloofness:
The stiff-necked customer irked the cashier.
Bullheaded
suggests foolish or irrational obstinacy, and
pigheaded,
stupid obstinacy:
Don't be bullheaded; see a doctor.
"It's a pity pious folks are so apt to be pigheaded"
(Harriet Beecher Stowe).
Mulish
implies the obstinacy and intractability associated with a mule:
"Obstinate is no word for it, for she is mulish"
(Ouida).
Dogged
emphasizes stubborn perseverance:
dogged persistence;
"two warring ideals in one dark body, whose dogged strength alone keeps it from being torn asunder"
(W.E.B. Du Bois).
Pertinacious
stresses a tenacity of purpose, opinion, or course of action that is sometimes viewed as vexatious:
The tax bill's vocal and pertinacious critics led to its defeat.
Search Thesaurus
---
Another word for obstinate
adjective
Tenaciously unwilling to yield:

bullheaded, dogged, hardheaded, headstrong, mulish, pertinacious, perverse, pigheaded, stiff-necked, tenacious, willful.

See

resist

Not submitting to discipline or control:

disorderly, fractious, indocile, intractable, lawless, obstreperous, recalcitrant, refractory, uncontrollable, undisciplined, ungovernable, unmanageable, unruly, untoward, wild.

Idiom:

out of line.

See

control, order, peace, resist

Difficult to alleviate or cure:

persistent, pertinacious, stubborn.

See

continue