Another word for unruly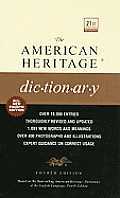 unruly
intractable
refractory
recalcitrant
headstrong
wayward
These adjectives mean resistant or marked by resistance to control.
Unruly
implies failure to submit to rule or discipline:
unruly behavior in class.
Intractable
and
refractory
refer to what is obstinate and difficult to manage or control:
"the intractable ferocity of his captive"
(Edgar Allan Poe).
"The idea of ecclesiastical authority … woke all the refractory nerves of opposition inherited from five generations of Puritans"
(Harriet Beecher Stowe). One that is
recalcitrant
rebels against authority:
arrested the recalcitrant protestors.
Headstrong
describe one obstinately bent on having his or her own way:
The headstrong senator ignored his constituency.
One who is
wayward
willfully and often perversely departs from what is desired, advised, expected, or required:
"a lively child, who had been spoilt and indulged, and therefore was sometimes wayward"
(Charlotte Brontë).
Search Thesaurus
---
Another word for unruly
adjective
Not submitting to discipline or control:

disorderly, fractious, indocile, intractable, lawless, obstinate, obstreperous, recalcitrant, refractory, uncontrollable, undisciplined, ungovernable, unmanageable, untoward, wild.

Idiom:

out of line.

See

control, order, peace, resist