Another word for insubordinate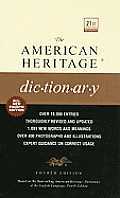 insubordinate
rebellious
mutinous
factious
seditious
These adjectives mean in opposition to and usually in defiance of established authority.
Insubordinate
implies failure or refusal to recognize or submit to the authority of a superior:
was fired for being insubordinate.
Rebellious
implies open defiance of authority or resistance to control:
rebellious students demonstrating on campus.
Mutinous
pertains to revolt against constituted authority, especially that of a naval or military command:
mutinous sailors defying the captain.
Factious
implies divisiveness, dissension, or disunity within a group or an organization:
"The army has been embroiled in a standoff battle against a

[hornets']

nest of factious groups"
(Time).
Seditious
applies mainly to the treasonous stirring up of resistance against a government:
rebels distributing seditious pamphlets.
Search Thesaurus
---
Another word for insubordinate
adjective
Refusing or failing to obey:

disobedient, noncompliant.

See

resist