Another word for inflexible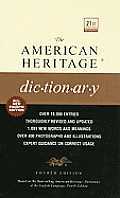 inflexible
inexorable
adamant
obdurate
These adjectives mean not capable of being swayed or diverted from a course.
Inflexible
implies unyielding adherence to fixed principles or purposes:
My boss is inflexible on many issues.
Inexorable
implies lack of susceptibility to persuasion:
"Cynthia was inexorable—she would have none of him"
(Winston Churchill). It also describes things that are inevitable, relentless, and often severe in effect:
"Russia's final hour, it seemed, approached with inexorable certainty"
(W. Bruce Lincoln).
Adamant
implies imperviousness to pleas or appeals:
He is adamant about leaving right now.
Obdurate
implies hard, callous resistance to tender feelings:
The child's misery would move even the most obdurate heart.
See Also Synonyms at
stiff
.
Search Thesaurus
---
Another word for inflexible
adjective
Incapable of changing or being modified:

immutable, inalterable, invariable, ironclad, rigid, unalterable, unchangeable.

See

flexible

Firmly, often unreasonably immovable in purpose or will:

adamant, adamantine, brassbound, die-hard, grim, implacable, incompliant, inexorable, intransigent, iron, obdurate, relentless, remorseless, rigid, stubborn, unbendable, unbending, uncompliant, uncompromising, unrelenting, unyielding.

Idiom:

stubborn as a mule (

or

ox).

See

resist