Another word for burdensome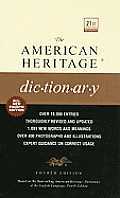 burdensome
onerous
oppressive
arduous
demanding
rigorous
exacting
These adjectives apply to what imposes a severe test of bodily or spiritual strength.
Burdensome
is associated with both mental and physical hardship:
The burdensome task of preparing her tax return awaited her.
Onerous
connotes the figuratively heavy load imposed by something irksome or annoying:
My only onerous duty was having to greet the guests.
Something
oppressive
weighs one down in body or spirit:
"Old forms of government finally grow so oppressive that they must be thrown off"
(Herbert Spencer).
Arduous
emphasizes the expenditure of sustained and often exhausting labor:
Becoming a doctor is an arduous undertaking.
Demanding, rigorous,
and
exacting
imply the imposition of severe and uncompromising demands:
Music is a demanding art.
"Yet out of this unflattering, rigorous realism . . . Swift made great art"
(M.D. Aeschliman).
Archaeology is exacting work.
Search Thesaurus
---
Another word for burdensome
adjective