Another word for rough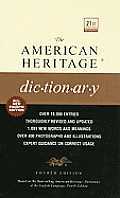 rough
harsh
jagged
rugged
scabrous
uneven
These adjectives apply to what is not smooth but has a coarse, irregular surface.
Rough
describes something that to the sight or touch has inequalities, as projections or ridges:
rough bark; rough, chapped hands.
Something
harsh
is unpleasantly rough, discordant, or grating:
harsh burlap; a harsh voice.
Jagged
refers to an edge or surface with irregular projections and indentations:
a jagged piece of glass.
Rugged
can apply to land surfaces characterized by irregular, often steep rises and slopes:
rugged countryside.
Scabrous
means rough and scaly to the touch:
granular, scabrous skin.
Uneven
describes lines or surfaces of which some parts are not level with others:
uneven ground; uneven handwriting.
See Also Synonyms at
rude
.
Search Thesaurus
---
Another word for rough
adjective
verb
To be rough or brutal with.

Also used with

up

: knock about (or around), manhandle, slap around. (Slang) mess up.

See

attack, strike
phrasal verb
rough in
or
out
phrasal verb
rough up
noun