Another word for gruff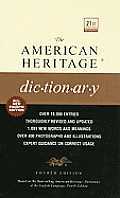 gruff
brusque
blunt
bluff
2
curt
crusty
These adjectives mean abrupt and sometimes discourteous in manner or speech.
Gruff
implies roughness or surliness but does not necessarily suggest rudeness:
a gruff reply.
Brusque
emphasizes rude abruptness:
a brusque manner.
Blunt
stresses utter frankness and usually a disconcerting directness:
a blunt refusal.
Bluff
refers to unpolished, unceremonious manner but usually implies hearty good nature:
a bluff and courageous sailor.
Curt
denotes usually rude briefness and abruptness of speech:
a curt letter of rejection.
Crusty
suggests a rough and forbidding manner that sometimes conceals benevolence of spirit:
a crusty old gentlemen who feeds stray cats.
Search Thesaurus
---
Another word for gruff
adjective
Rudely unceremonious:

abrupt, blunt, brief, brusque, crusty, curt, short, short-spoken.

See

attitude