Another word for polite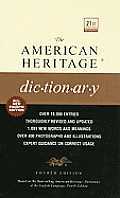 polite
mannerly
civil
courteous
genteel
These adjectives mean mindful of, conforming to, or marked by good manners.
Polite
and
mannerly
imply consideration for others and the adherence to conventional social standards of good behavior:
"It costs nothing to be polite"
(Winston S. Churchill).
The child was scolded by his grandmother for not being more mannerly.
Civil
suggests only the barest observance of accepted social usages; it often means merely neither polite nor rude:
If you can't be friendly, at least be civil.
Courteous
implies courtliness and dignity:
"If a man be gracious and courteous to strangers, it shows he is a citizen of the world"
(Francis Bacon).
Genteel,
which originally meant well-bred, now usually suggests excessive and affected refinement:
"A man, indeed, is not genteel when he gets drunk"
(James Boswell).
Search Thesaurus
---
Another word for polite
adjective
Full of polite concern for the well-being of others:

attentive, considerate, courteous, gallant, solicitous, thoughtful.

See

careful, treat well