Another word for level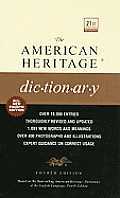 level
flat
1
even
1
plane
1
smooth
flush
1
These adjectives describe surfaces without elevations or depressions.
Level
implies being parallel with the line of the horizon:
acres of level farmland.
Flat
applies to surfaces without curves, protuberances, or indentations:
a flat rock.
Even
refers to flat surfaces in which no part is higher or lower than another:
the even surface of the mirror.
Plane
is a mathematical term referring to a surface containing all the straight lines connecting any two points on it:
a plane figure.
Smooth
describes a surface on which the absence of irregularities can be established by sight or touch:
smooth marble.
Flush
applies to a surface that is on an exact level with an adjoining one:
a door that is flush with the wall.
See Also Synonyms at
aim
.
Search Thesaurus
---
Another word for level
noun
adjective
Having no irregularities, roughness, or indentations:

even1, flat, flush, planar, plane1, smooth, straight.

See

smooth
verb