Another word for fair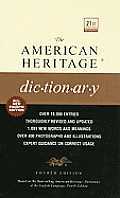 fair
1
just
1
equitable
impartial
unprejudiced
unbiased
objective
dispassionate
These adjectives mean free from favoritism, self-interest, or preference in judgment.
Fair
is the most general:
a fair referee; a fair deal.
Just
stresses conformity with what is legally or ethically right or proper:
"a just and lasting peace"
(Abraham Lincoln).
Equitable
implies justice dictated by reason, conscience, and a natural sense of what is fair:
an equitable distribution of gifts among the children.
Impartial
emphasizes lack of favoritism:
"the cold neutrality of an impartial judge"
(Edmund Burke).
Unprejudiced
means without preconceived opinions or judgments:
an unprejudiced evaluation of the proposal.
Unbiased
implies absence of a preference or partiality:
gave an unbiased account of her family problems.
Objective
implies detachment that permits impersonal observation and judgment:
an objective jury.
Dispassionate
means free from or unaffected by strong emotions:
a dispassionate reporter.
See Also Synonyms at
average
,
beautiful
.
Search Thesaurus
---
Another word for fair
adjective
Having qualities that delight the eye:

attractive, beauteous, beautiful, comely, good-looking, gorgeous, handsome, lovely, pretty, pulchritudinous, ravishing, sightly, stunning. (Scots) bonny.

Idiom:

easy on the eyes.

See

beautiful

Having light hair:

blond, fair-haired, towheaded.

See

colors

Indicative of future success or full of promise:

auspicious, benign, bright, brilliant, favorable, fortunate, good, propitious.

See

luck

Free from bias in judgment:

disinterested, dispassionate, equitable, fair-minded, impartial, indifferent, just, nonpartisan, objective, square, unbiased, unprejudiced.

Idiom:

fair and square.

See

fair

Just to all parties:

equal, equitable, even1, evenhanded.

See

same

According to the rules:

clean, sporting, sportsmanlike, sportsmanly.

See

fair

Of moderately good quality but less than excellent:

acceptable, adequate, all right, average, common, decent, fairish, goodish, moderate, passable, respectable, satisfactory, sufficient, tolerable. (Informal) OK, tidy.

See

good
adverb