Another word for frank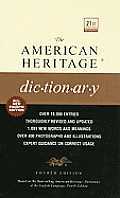 frank
1
candid
outspoken
straightforward
open
These adjectives mean revealing or disposed to reveal one's thoughts freely and honestly.
Frank
implies forthrightness, sometimes to the point of bluntness:
"Be calm and frank, and confess at once all that weighs on your heart"
(Emily Brontë).
Candid
often suggests refusal to evade difficult or unpleasant issues:
"Save, save, oh save me from the candid friend!"
(George Canning).
Outspoken
usually implies bold lack of reserve:
The outspoken activist protested the budget cuts.
Straightforward
denotes directness of manner and expression:
"George was a straightforward soul᠁'See here!' he said. 'Are you engaged to anybody?'"
(Booth Tarkington).
Open
suggests freedom from all trace of reserve or secretiveness:
"I will be open and sincere with you"
(Joseph Addison).
Search Thesaurus
---
Another word for frank
adjective
Manifesting honesty and directness, especially in speech:

candid, direct, downright, forthright, honest, ingenuous, man-to-man, open, plainspoken, straight, straightforward, straight-out, unreserved. (Informal) straight-from-the-shoulder, straight-shooting.

See

clear, show