Another word for dishonest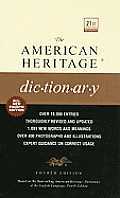 dishonest
lying
2
untruthful
deceitful
mendacious
These adjectives mean lacking honesty or truthfulness.
Dishonest
is the least specific:
a dishonest business executive.
Lying
conveys a blunt accusation of untruth:
a lying witness giving inconsistent testimony.
Untruthful
is a softer term and suggests lack of veracity and divergence from fact:
made an untruthful statement.
Deceitful
implies misleading by falsehood or by concealment of the truth:
deceitful advertising.
Mendacious
is more formal than
lying,
and suggests a chronic inclination toward untruth:
a mendacious and troublesome employee.
Search Thesaurus
---
Another word for dishonest
adjective
Given to or marked by deliberate concealment or misrepresentation of the truth:

deceitful, lying, mendacious, untruthful.

See

honest