Another word for moral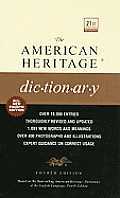 moral
ethical
virtuous
righteous
These adjectives mean in accord with right or good conduct.
Moral
applies to personal character and behavior, especially sexual conduct:
"Our moral sense dictates a clearcut preference for these societies which share with us an abiding respect for individual human rights"
(Jimmy Carter).
Ethical
stresses idealistic standards of right and wrong:
"Ours is a world of nuclear giants and ethical infants"
(Omar N. Bradley).
Virtuous
implies moral excellence and loftiness of character:
"The life of the nation is secure only while the nation is honest, truthful, and virtuous"
(Frederick Douglass).
Righteous
emphasizes moral uprightness; when it is applied to actions, reactions, or impulses, it often implies justifiable outrage:
"He was . . . stirred by righteous wrath"
(John Galsworthy).
Search Thesaurus
---
Another word for moral
adjective
Teaching morality:

didactic, didactical, moralizing.

See

teach

In accordance with principles of right or good conduct:

ethical, principled, proper, right, righteous, rightful, right-minded, virtuous.

See

right

Being on a high intellectual or moral level:

elevated, high-minded, noble.

See

high
noun
A rule or habit of conduct with regard to right and wrong or a body of such rules and habits.

Used in plural: ethic, ethicality, morality.

See

right