Another word for religious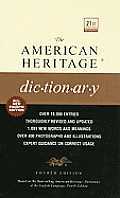 religious
devout
pious
These adjectives mean having or showing a belief in and veneration for God or a divine power, especially as it is reflected in the practice of religion.
Religious
implies adherence to religion in both belief and practice:
The cathedral at Chartres is an expression of the religious fervor of the Middle Ages.
Devout
connotes ardent faith and sincere devotion:
Devout Muslims observe Ramadan punctiliously.
Pious
stresses dutiful, reverential discharge of religious duties:
a pious woman who attends Mass every morning.
Search Thesaurus
---
Another word for religious
adjective
Deeply concerned with God and the beliefs and practice of religion:

devotional, devout, godly, holy, pietistic, pietistical, pious, prayerful, saintly.

See

religion

Of or relating to a church or to an established religion:

church, churchly, ecclesiastical, spiritual.

See

religion