Another word for faithful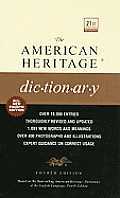 faithful
loyal
true
constant
fast
1
steadfast
staunch
1
These adjectives mean adhering firmly and devotedly to someone or something that elicits or demands one's fidelity.
Faithful
and
loyal
both suggest undeviating attachment, though
loyal
applies more often to political allegiance:
a faithful employee; a loyal citizen.
True
implies steadiness, sincerity, and reliability:
"I would be true, for there are those who trust me"
(Howard Arnold Walter).
Constant
stresses uniformity and invariability:
"But I am constant as the northern star"
(Shakespeare).
Fast
suggests loyalty that is not easily deflected:
fast friends.
Steadfast
strongly implies fixed, unswerving loyalty:
a steadfast ally.
Staunch
even more strongly suggests unshakable attachment or allegiance:
"He lived and died a staunch loyalist"
(Harriet Beecher Stowe).
Search Thesaurus
---
Another word for faithful
adjective