Another word for right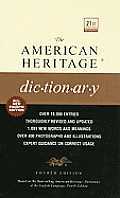 right
privilege
prerogative
perquisite
birthright
These nouns apply to something, such as a power or possession, to which one has an established claim.
Right
refers to a legally, morally, or traditionally just claim:
"I'm a champion for the Rights of Woman"
(Maria Edgeworth).
"An unconditional right to say what one pleases about public affairs is what I consider to be the minimum guarantee of the First Amendment"
(Hugo L. Black).
Privilege
usually suggests a right not enjoyed by everyone:
Use of the company jet was a privilege reserved for the top executives.
Prerogative
denotes an exclusive right or privilege, as one based on custom, law, or office:
It is my prerogative to change my mind.
A
perquisite
is a privilege or advantage accorded to one by virtue of one's position or the needs of one's employment:
"The wardrobe of her niece was the perquisite of her

[maid]

"
(Tobias Smollett). A
birthright
is a right to which one is entitled by birth:
Many view gainful employment as a birthright.
Search Thesaurus
---
Another word for right
adjective
noun
A privilege granted a person, as by virtue of birth:

appanage, birthright, perquisite, prerogative. (Law) droit.

See

owned

Conferred power:

authority, faculty, mandate. (Law) competence, competency.

See

ability
adverb
verb
To restore to or place in an upright or proper position:

stand (up).

See

horizontal

To restore to proper condition or functioning:

doctor, fix, fix up, mend, overhaul, patch, repair1, revamp.

Idiom:

set right.

See

help