Another word for relevant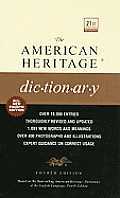 relevant
pertinent
germane
material
apposite
apropos
These adjectives describe what relates to and has a direct bearing on the matter at hand. Something
relevant
is connected with a subject or issue:
performed experiments relevant to her research.
Pertinent
suggests a logical, precise relevance:
assigned pertinent articles for the class to read.
Germane
implies close kinship and appropriateness:
"He asks questions that are germane and central to the issue"
(Marlin Fitzwater). Something
material
is not only relevant but also crucial to a matter:
reiterated the material facts of the lawsuit.
Apposite
implies a striking appropriateness and pertinence:
used apposite verbal images in the paper.
Something
apropos
is both to the point and opportune:
an apropos comment that concisely answered my question.
Search Thesaurus
---
Another word for relevant
adjective