Another word for injustice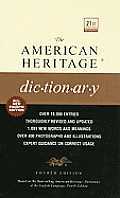 injustice
injury
wrong
grievance
These nouns denote acts or conditions that cause people to suffer hardship or loss undeservedly. An
injustice
is a violation of a person's rights; the term can also refer to unfair treatment of another or others:
"Injustice anywhere is a threat to justice everywhere"
(Martin Luther King, Jr.) An
injury
is an injustice for which legal redress is available:
The court awarded the plaintiff compensation for the injury to his property.
Wrong
is now more emphatic than
injustice
and in a legal sense refers to what violates the rights of an individual or adversely affects the public welfare:
"The age of chivalry is never past, so long as there is a wrong left unredressed on earth"
(Charles Kingsley). A
grievance
is regarded by those involved as a wrong that affords cause for complaint:
The warden addressed the inmates' grievances.
Search Thesaurus
---
Another word for injustice
noun
Lack of justice:

inequity, iniquity, unfairness, unjustness, wrong.

See

law, right